SONYC Summer Rising at JHS 201 – The Dyker Heights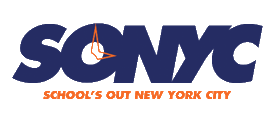 Register for our FREE SONYC Summer Rising Program @ JHS 201 for children in 6th, 7th, and 8th grades.
YDR will be offering summer camp services by grade. COVID-19 safety guidelines will be followed and all will be required to take covid testing as mandated by the DOE.  Your child will be expected to attend in person programming four days a week. The Summer Rising Program will provide DOE academic services from 8:00 am to 12:00 pm and YDR will be offering middle school summer camp services from 11:30 pm to 4:00 pm for all students. Slots are limited. Submitting an application does not guarantee acceptance.
Email REGISTRATION  
Email SONYC@youngdancersinrep.org for an application.  You can also register by accessing the application on discoverdycd.dycdconnect.nyc/home.  NO IN PERSON REGISTRATION.  Make an appointment if you need to come to the office, 347-702-7155.

REGISTRATION IS FIRST COME, FIRST SERVE With COMPLETED APPLICATION, UNTIL THE PROGRAM IS FULL!
Program Location:
J.H.S. 201 – The Dyker Heights
8010 12th Avenue, Brooklyn, NY 11228
Start Date: July 6, 2021 IN PERSON

End Date: August 12, 2021
Holiday: July 20, 2021 (program closed)
Hours of Operation: DOE: 8:00 am to 12:00 pm and YDR 11:30 pm to 4:00 pm. Program runs Monday through Thursday.
NO EARLY DISMISSALS DURING THIS TIME! Must participate the full 6 weeks.
Activities: Sports, theater, art, recreation, academic enhancement and more!
Application process: At registration, applications are to be emailed ONLY to the Program Director at SONYC@youngdancersinrep.org. Use ONLY the Medical form you are given as part of our application and the medical completion date must not be earlier than three months prior to the start date of the program (April 6, 2021). Make sure the doctor completes OUR YDR form, not a computerized attachment, and make sure the parent completes the front part of the form.  If an answer is not applicable please write n/a.
Additional Application Requirements: You will need to submit a copy of your child's birth certificate, and your child's OSIS# from the public school. Email both with your application. There is no bus service. The DOE will provide breakfast and lunch and the YDR program will provide snack.
If you have any further questions, please contact our main office at 347-702-7155 or email us at sonyc@youngdancersinrep.org